Blog — Instagram
Posted by Taylor Shelby on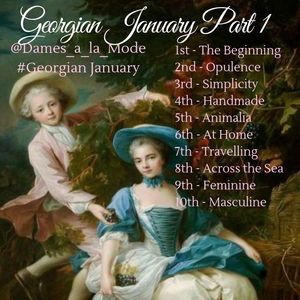 It's time again for one of my favorite annual events: Georgian January! Back in 2015 I was dreading the onset of another grim and blah January, so I decided to host an Instagram challenge to share some pretty things to brighten up our month.  Boy am I glad of that, because it has become a wonderful tradition and a great way to start off the new year!  We have nearly 10,000 tags on Instagram at the moment, and I know this year will be even better! The rules are so simple.  Each day I give you a prompt and then...
Posted by Taylor Shelby on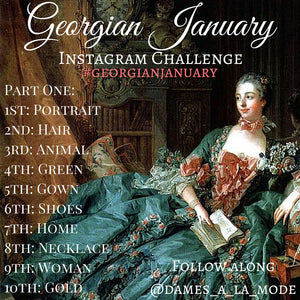 If you're anything like me, January is the WORST!  All the sparkling Christmas lights come down, there are no vacation days to look forward to, and you can't stop thinking about all that pecan pie you ate in December.  The weather is generally dismal and there aren't many reenactments to get excited about.  It just seems so blah.   Well I'd like to take advantage of that lull and fill it with gorgeous Georgians, so I've come up with an Instagram Challenge!  (I'm on Instagram @dames_a_la_mode)  I love Instagram, and it has been a wonderful way to interact with other...